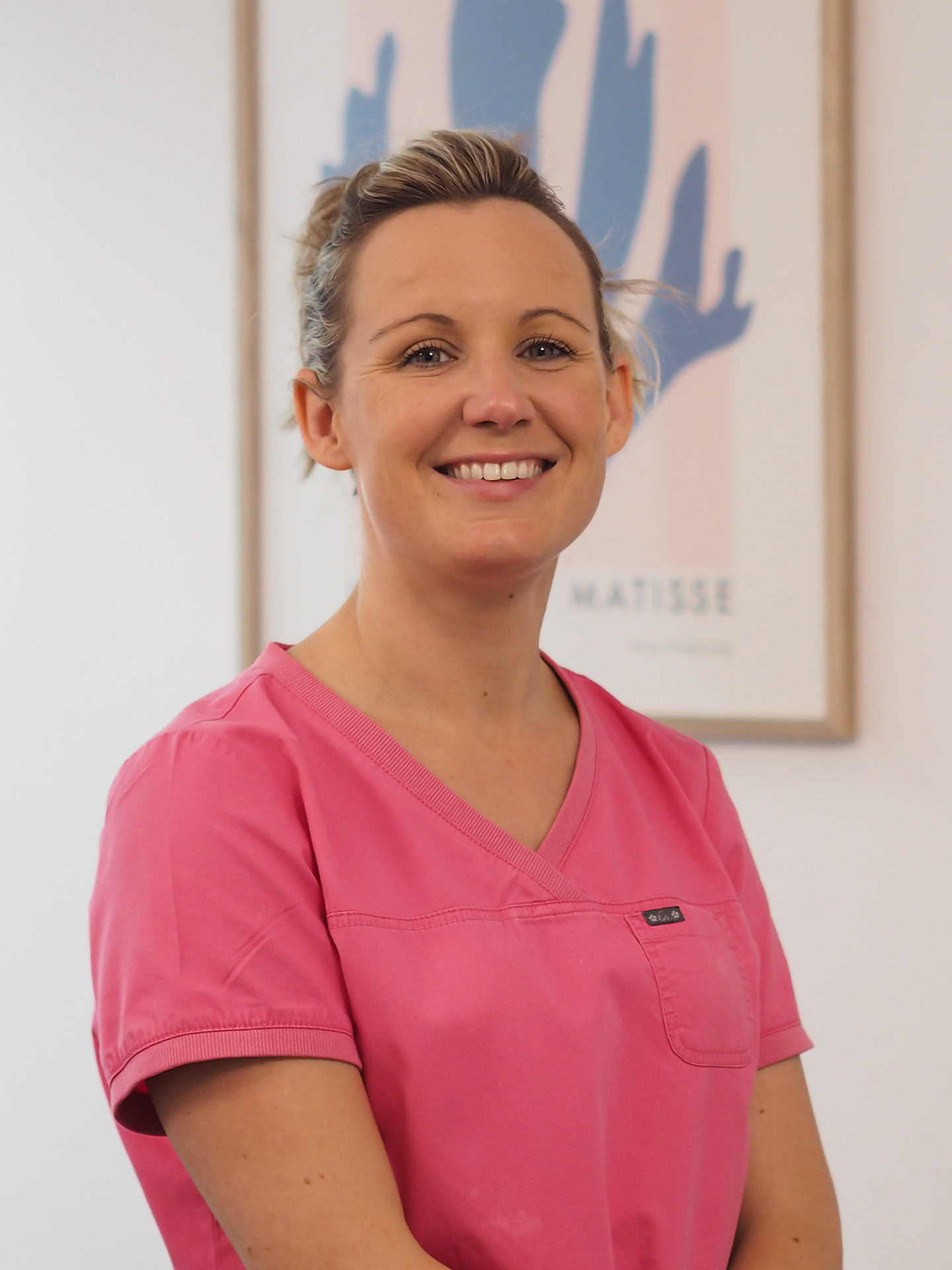 Sarah is a qualified dental nurse and is also qualified to take impressions. Sarah recently qualified as a sedation trained dental nurse – YOU ARE AMAZING.
Sarah began her 'THE dentist relationship' in 2006 and she likes to reference to this period as the 'middle ages'. Sarah is with us during term time and when she's not saving the day here, she has two beautiful children to run around after and a brand new cockerpoo puppy called Milly.
It is well known that Sarah is very much prone to a kitchen dance party, even without the aid of a beverage and makes mean roast potatoes. We won't reveal her secrets on here but we're sure she won't mind you asking.
We'd also like to take this opportunity to thank Sarah's husband Wayne for bringing us in Reeves treats for the last 100 years, thank you Wayne…